Educational area

On the routes of chocolate ®
Lesson with guided chocolate tasting organised by the EXQUISITA chocolate shop in Rovereto.
Who invented chocolate?
Chocolate in European history: from the Court of Spain to that of France, passing through ... I Promessi Sposi (The Bethrothed)
What does the birth of the Kingdom of Italy have to do with the invention of the Gianduiotto?
How do you taste chocolate?
How does one recognise quality chocolate?
Who can benefit from the routes:
Schools: secondary schools, high schools, technical institutes, university groups
Organised groups (minimum 5 persons)
What the routes involve:
Chocolate lesson / tasting.
Who is the narrator:
Walter Tomio, founder of Exquisita and a professional trainer who has held courses and workshops for many organisations in Italy over the past 20 years, including: Expo of Taste of Milan, Academy of Enterprise of Trento, European Exhibition of Venetian Culture. Walter has taught to more than 5,000 students from Italy, USA, Canada and the United Kingdom.
Varieties tasted:
Three types of Exquisita chocolate.
Duration:
Varying, depending on the needs of the group; generally, we start from a minimum of 30 minutes to a maximum of 60.
Where the course is held:
In the educational space inside the Exquisita chocolate shop, standing around the tables of raw materials (cocoa fruits, seeds, cocoa butter, etc.). In the event of overcrowding, the lesson is organised in the adjacent teaching room made available by the Civic Museum.
Distances:
From the CIVIC MUSEUM of Rovereto one minute on foot
From the MART five minutes on foot
From CASA DEPERO eight minutes on foot
From the MUSEUM of the FIRST WORLD WAR, a 10 minutes' walk
From the MUSE of Trento 15 minutes by car
Booking:
Mandatory for groups, preceded by a non-binding option.

Price of lesson:
€ 3,00 per person
Languages:
Italian, English
Parking area:
50 metres away, in piazzale Achille Leoni; in front of the room there is however a loading / unloading area, which if free is often used temporarily for guests to climb up and down.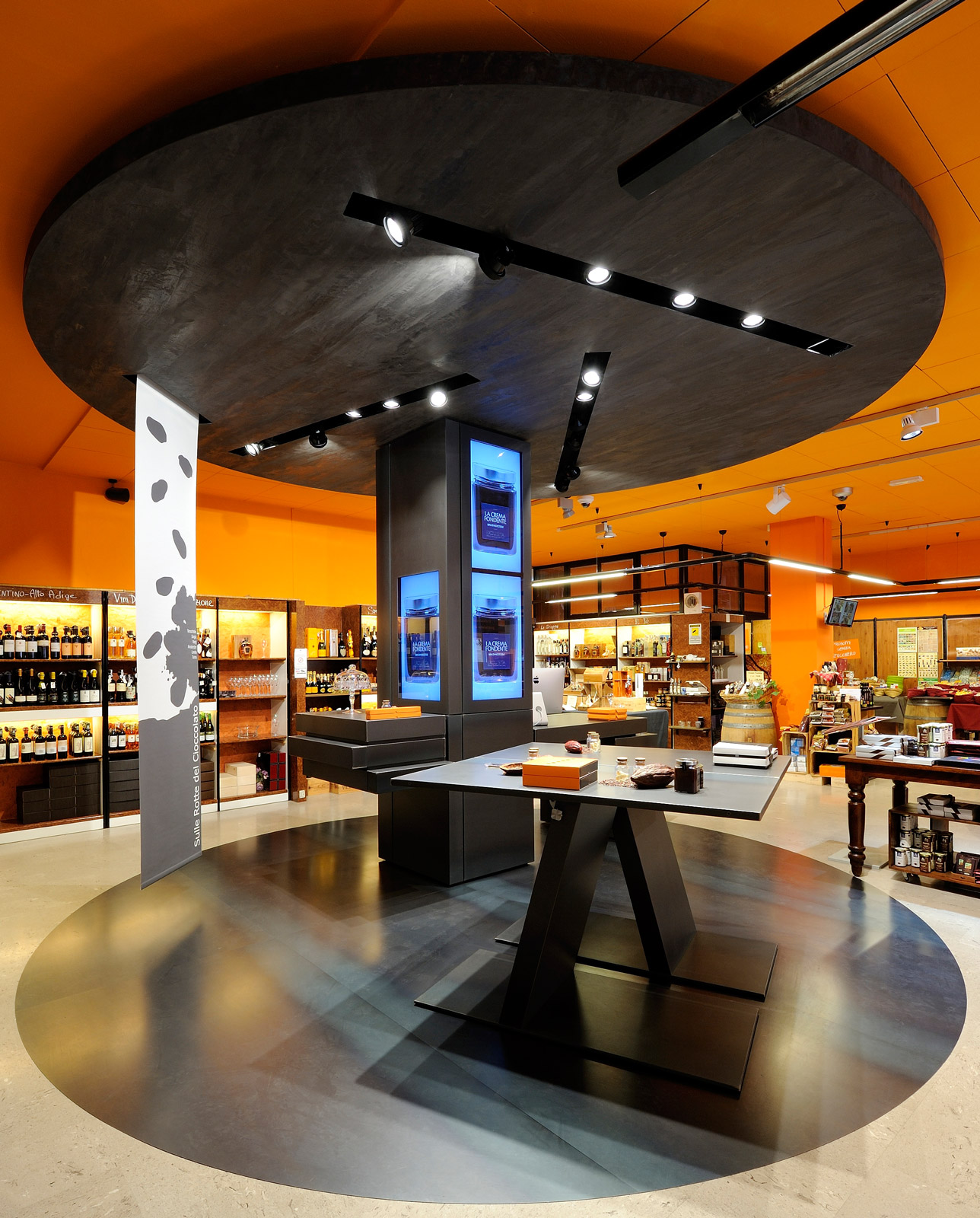 Info and reservations
"Grazie alla bella recensione di blogger ELSA su La Casa Imperfetta"
- La creatività -
"Bella accoglienza. Il titolare ha saputo intrattenere 33 studenti di terza media con interessanti riferimenti alla produzione di cioccolato, alla cultura, alla storia, ai costumi, alle tipologie produttive di questo cibo degli dei. Ha stimolato la saliva intellettuale e contestualmente quella della bocca anche con tre gradite degustazioni dei loro ottimi prodotti artigianali. Ragazzi interessati e piacevolmente sorpresi... hanno poi "saccheggiato" il negozio. Molto disponibile e attento il personale. Da mettere in programma per ogni passaggio a Rovereto."
- Roberto Fenzi -
"Storia di un cioccolatino capace di raccontare molte storie (e una città, e un paio di musei)"
- Il Sole 24 ORE -
"Un'impresa folle e visionaria, una sfida lanciata dalla Fondazione Musei Civici di Venezia raccolta - e vinta - da Exquisita, azienda di Rovereto specializzata nella progettazione di cioccolati e lievitati di alta gamma"
- Il Corriere della Sera -
"Architettura, storia, mistero, seduzione e mito. Il tutto condensato in una Pralina, che vuole racchiudere le mille anime di una città come Venezia e il fascino di un luogo simbolo come Palazzo Ducale"
- Il Corriere della Sera - 8 gennaio 2018 -
"Come sempre un ottimo panettone che non poteva proprio mancare sulla nostra tavola!"
- Barbara - Adelaide, Australia -
"Buongiorno , grazie infinite per la vostra lezione-degustazione del 29 ottobre. Siete stati meravigliosi e i miei clienti nominano sempre quel giorno. Ancora grazie e a presto!"
- Lucchese Antonio & C. (S.A.S.) -
"Il nome di Rovereto è famoso nel mondo per Rosmini, Depero, Zandonai, il Mart e…. il cioccolato Exquisita"
- Giornale L'Adige -
"Una vera e propria boutique del gusto dove fare scorta dei cioccolati più buoni del mondo"
- Nuovi Itinerari -
"Le creazioni dolciarie di Exquisita, veri e propri capolavori del gusto"
- Giornale Il Trentino -